Remedial Massage Clinic in Burleigh Heads & Gold Coast
Are you looking for the the best remedial massage in the Gold Coast, Burleigh Heads?
All our therapists at our Burleigh Massage Clinic are profoundly trained and fully accredited, with over 10 years of experience. They are passionate about what they do and professionally trained to produce results. Our Massage therapists at Empowering Wellness Burleigh Heads will listen to your needs and perform a tailor-made massage treatment combining several techniques.
Whether you need help with subacute or chronic pain, tightness, sore muscles, poor circulation, tension headaches, soft tissue injuries, high blood pressure, or simply need some peaceful time to slow down and relax, feel confident to choose our Burleigh, Gold Coast massage clinic today. Call us!
Empowering Wellness is dedicated to providing the best possible care for our clients. We offer a wide range of massage services, designed to relieve pain, promote relaxation and rejuvenation. Our team of highly skilled and experienced therapists are passionate about helping people achieve optimum health and wellness. So, if you want the best massage in Burleigh Heads, contact our expert team today.
Remedial Massage and Healing therapies:
Your choice of treatment or combination of treatments.
30 min $ 65.-
45 min $ 85.-
60 min $ 95.-
90 min $ 130.-
Private Health Fund Claim on the spot.
Call us on 07 5535 9833 for specific treatments so we can recommend the best practitioner for you or:
FREE PARKING with no time limit.
Remedial Massage modalities
Deep Tissue Massage
Deep tissue massage in Burleigh Heads involves the application of sustained pressure with slow, deep strokes. It targets the inner layers of the muscles and connective tissues.
Remedial deep tissue massage is an effective way to treat lack of circulation, injuries, aches and pains in your body, as well as providing stress relief and relaxation. It is a varied therapy and combines a number of different techniques such as trigger points, myofascial release and lymphatic drainage techniques to work on damaged or sore muscles, soft tissue or joints
Myofascial release
The technique focuses on pain believed to arise from myofascial tissues: the tough membranes that wrap, connect and support your muscles.
Relaxation Massage
Relaxation massage is a therapeutic treatment incorporating several different techniques to not only relax but rejuvenate the whole body. This technique is great for those wishing to reduce stress, anxiety or take time out. Essential oils can be added to the oil for a complete experience. The use of essential oils is applied to enhance your treatment.
The benefits of relaxation massage are many. This massage can help improve circulation, increase flexibility and mobility, promote better sleep, and boost overall energy levels. It can also help improve the skin's appearance by increasing elasticity and hydration. In addition, relaxation massage is a great way to pamper yourself and reduce stress.
Manual Lymphatic Drainage
Manual Lymphatic massage (MLD) is a treatment that increases the flow of lymph and reduces toxins in your body whilst helping to stimulate your immune system. Talc is used instead of oil and the pressure is very light. This treatment is gentle but powerful, can help to reduce edema, chronic pain, cellulite and regenerates tissues.
There are many benefits to lymphatic drainage massage, including:
Reducing swelling and inflammation
Aiding in the natural drainage of the lymphatic system
Helps reduce the appearance of cellulite
Relaxes and refreshes the body
Boosts the immune system
Detoxifies the body by helping to remove toxins and waste products
If you are interested in trying lymphatic drainage massage, be sure to find a qualified therapist who has experience in this type of massage.
Sports Massage
Running, Surfing, Cycling or any sports injury?
Sports massage is specifically tailored to different sports and sporting injuries. It is designed to help athletes before, during and after training. Our Sports Massage in Burleigh Heads Empowering Wellness is useful for anyone who exercises to increase flexibility, prevent injuries and help with healing after a sports injury.
It is true that sometimes this kind of treatment is not exactly relaxing, since we are working deeply into the tissue to promote healing, however our professionaly trained massage therapists will listen to your needs and create a tailor made treatment just for you. It will be your choice of intensity and depth, so you can also relax and allow your whole body to enjoy the experience.
physiotherapy, kinesiology, Yoga, and counselling are among the services we offer. For further information, please contact us.
Dry Needling
Dry needling uses fine, single-use, sterile needles, similar to acupuncture which are inserted into trigger points and tight muscles to encourage muscular release, based on anatomical and neurophysiological principles.
Cupping
From a scientific standpoint, cupping is known to help activate the lymphatic system, promote blood circulation, and is good for deep tissue repair. Cupping is applied to certain acupuncture points as well as to parts of the body that have been affected by pain. Cupping therapy is based on the meridian theory of the body. On one hand, cupping therapy removes any stagnation in the body and opens the meridians so that qi can flow freely. On the other, it also helps to rejuvenate certain meridians and organs that are not functioning at their best.
Trigger point Therapy
When utilising Trigger point therapy our Massage qualified practitioners at Burleigh Heads will apply pressure and release techniques to deactivate specific points in the muscle fibres. When applying this pressure, the aim is to find a connection or "referral" to another area of the body, allowing the root cause of the issue to be released ensuring the complaint is resolved. A common example is a trigger point in the neck which relieves headaches. Our deeply skilled therapists will be able to find these trigger points, even without the patient knowing the complaint is actually originated there or mentioning it before the treatment.
Trigger Point Therapy is a completely safe treatment that can alleviate conditions such as muscle strains, headaches, shoulder injuries, joint sprains, tight muscles, neck pain and general muscle pain.
If you are looking for a therapy massage near me, come to us. Our treatments will give you the power to heal your body and mind. We are confident that our therapy massage will benefit you in many ways, like improving circulation, offering flexibility, and more.
In addition, our treatments will help reduce stress, anxiety, and pain. If you are still determining if massage therapy is for you, speak to our experts, who will tell you how therapy can relax your body and mind and promote overall health and well-being.
Foot Reflexology
Reflexology is a very relaxing treatment that helps to reduce tension and leads to a sense of well-being. Massage techniques are applied to the reflex areas on the soles of the feet that are linked to organs of the body. The therapists aim is to improve and restore the functions of the body. This 6o min treatment concludes with a calming foot massage.
Lower Back Massage
Pain in the lower back is a common problem caused by various issues. Many different treatment options are available but choosing the right one for your particular situation is essential.
One option for treating lower back pain is a lower back massage. The proper massage can help to relieve tension and pain in the lower back muscles. So if you have a question about where I can get a lower back massage near me, you can come to us at Burleigh Heads, Gold Coast.

Pregnancy Massage
Pregnancy massage is customised to the needs of pregnant women. It aims to relax tense muscles, improve circulation and ease those aching sore spots. Plus it also improves mood, lowers stress levels and reduces swelling. The therapist will ensure your comfort by using the specially designed pregnancy mat or adjusting the body to the side-lying position with plenty of cushions to ensure mother and baby are safe

Energy Healing modalities
Head / Scalp / Facial Acupressure
Head and Scalp massage is the ultimate treatment in stress relief. A 30 minute treatment that relaxes not only the head but the whole body. Acupressure points are stimulated along with gentle soothing strokes. This is great for relieving headaches, sinus problems and TMJ pain. We also offer neck massage treatments that relax the neck and shoulders. These treatments are ideal for people who suffer from poor posture or need to relieve tension.
Craniosacral therapy
Cranio-Sacral therapy helps with headaches, migraines, sinus issues, assists in neck, lower back, hip, legs issues related to traumas or not, with gentle and deeply relaxing hands-on techniques.
Quantum REIKI
Forms of complementary and alternative therapies, to support the patient's Mental, Emotional and Spiritual aspects. Our deeply trained therapists have over 20 years of experience and have all trained to become Reiki Masters. You can combine it with body work (hands-on massage) as well.
Access Consciousness
"Running the Bars" is a non-invasive process where the facilitator lightly touches each point on the head to release the energy and clear blockages about money, control, creativity, body awareness, feeling of connection, and wellbeing.
Genome Healing
Physical imbalances start at the level of Consciousness. When our thinking and feeling has gotten out of alignment with the truth of our soul, we need to correct the spiritual and emotional imbalances before the physical can regenerate. Genome Healing will take you inside your body, communicating with your organs and body systems directly for the purpose of healing. This modality also helps to transform your life issues and challenges into possibilities and success.
In a session your are taken into your organs and body and allow them to speak to you through your voice. You will become your own organ, get in touch with the traumas and negative information stored in them. This process allow you to be aware of the cause then let go. We also use secret geometry and secret numbers to enhance further transformation.
The practitionner is NOT the Healer, YOU are! We just assist you to access your self-healing power.
Note: This is not a Touch-on or Hands-on modality or Hypnotherapy session. You will be aware at all time. It's easy, fast and often fun!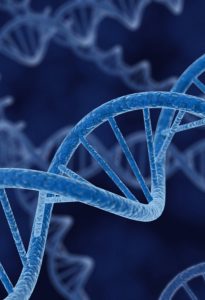 massage-and-healing
Treatment Prices
Your choice or combination of Remedial Massages and Healing therapies:
30 min $ 65.-
45 min $ 85.-
60 min $ 95.-
90 min $ 130.-
Private Health Fund Claim on the spot.
All our professional massage therapists are trained in a variety of techniques.
Call us on 07 55359833 for specific treatments so we can organise the best day for your appointment or:
Location: Burleigh Heads, Gold Coast. Nearby suburbs: Palm Beach, Miami, Mermaid, Tallebudgera, Varsity Lakes, Robina, Mudgeeraba, Reedy Creek, Elanora, Currumbin, Tugun, Merrimac, Clear Island Waters and Broadbeach.
FREE PARKING
Gift Certificates available all year round.
Make someone you love very happy…
Who doesn't love a massage?
Further Healing Modalities
Sound Healing + Tuning forks
Sound Healing sessions consist of Tibetan Singing Bowls, Crystal Bowls, Tuning Forks and whatever is required for each personal session.
Some of its benefits are:
Tuning the natural cycles in your bodies, known as the circadian rhythm. This helps you bring back your natural cycles to stimulate homeostasis. When your body is balanced, you can heal physically, emotionally, mentally, and spiritually.
Tuning forks may help to repair your DNA structure by creating vibrations that are in rhythm with your spinal cord. When your spine is in harmony, the right cells are created to promote health.
Assist in bringing your nervous system into balance.
Integrating your left and right brain for clearer thinking.
Hypnosis – Time Line Therapy
Your "Time Line" is how you unconsciously store your memories. It's how you know the difference between a memory from the past and a projection of the future. People don't change consciously. Behavioural change in an individual takes place at an unconscious level. Time Line Therapy techniques allow you to work at the unconscious level and release the effects of past negative experiences and change 'inappropriate' programming in minutes rather than days, months, or years.
Time Line Therapy aims to clear feelings that sabotage success and happiness. As an advanced form of Neuro Linguistic Programming (NLP), the technique works with the unconscious mind to release negative emotions such as anger, sadness, fear, anxiety, hurt, guilt, and low self-esteem.
Quantum Energy Healing
Quantum Energy Healing for 'Awakening Consciousness' thru the art of 'Hands-on-Healing'. There are specific positions that, when lightly touched, effortlessly and easily facilitate the awakening of consciousness. In Traditional Oriental Medicine Acupuncture, these are referred to as 'Acupoints'. These positions are like openings, portals, or gateways of consciousness. These specific positions are said to facilitate transformation. They may help release anything that doesn't allow you to receive, such as limiting beliefs and sabotage patterns.
Quantum Energy Healing allows you to 'let go of what you don't want, to help process and receive the changes you are choosing in life with ease.
The technique facilitates the release of limiting thoughts, ideas, beliefs, emotions, and considerations that we have unconsciously held onto. As we release our limitations we transform. We transform to realize our true potential. Each Quantum Energy Healing position corresponds with specific issues, processes, and aspects of life. People are free to transform in areas such as their body, well-being, weight, money, sex, relationships, anxiety, stress and so much more.
Massage FAQ
See you soon!
FREQUENTLY ASKED QUESTIONS
Are you feeling the strain of the never-ending stresses of day-to-day life, feeling lethargic and listless, or suffering from aches and pains as a result of participating in sport? If the answer is yes, there is little doubt that you would benefit greatly from some remedial massage at our well established and highly regarded clinic in Burleigh Heads.
Massage comes in many forms, and at Empowering Wellness our qualified team are highly experienced in all aspects of massage and other forms of healing, both traditional and modern.
A sports massage is a popular choice at our Burleigh location, and whilst sports massages are often associated with intensity and a degree of discomfort, you can be assured that the massage we deliver will be tailored precisely to fit your needs and choices, without compromising on effectiveness.
But should you prefer a deep tissue massage on the Gold Coast, we provide a comprehensive service that can include trigger point therapy, myofascial release and lymphatic drainage which all work towards enhancing your health by improving circulation, detoxifying your body and promoting the healing process.
Reiki is another service we provide, this ancient Japanese practice aims to aid the flow of energy within your body which can bring pain relief, deep relaxation and contribute to the healing process and is just one of many other energy healing therapies that we practice.
Listen to your body carefully when it asks you for nourishment, and we will be here to assist you on your journey back to wellness. Whenever you need or want the best massage and reiki in Burleigh or on the Gold Coast, call us at Empowering Wellness, we are here to help.
Amongst the wide range of holistic and integrative therapies on offer at the Empowering Wellness centre in Burleigh, massage such as deep tissue massage, relaxation massage and Manual Lymphatic Drainage massage feature strongly, but one of the most popular and most widely recognized is the sports massage.
A sports massage differs from other types of massage as it is customized for the clients' specific needs, and whilst it can alleviate stiffness and soreness and also aid recovery after an injury as a result of exercise or participating in sport, sports massage can also be of great benefit as a part of an organized training routine. When integrated in this way, sports massage can help prevent injuries and improve flexibility – and in the hands of our dedicated team you will only experience a level of intensity that you request.
In conjunction with our extensive selection of other therapies, we provide Reiki – an energy healing technique which hails from Japan, using highly developed skills in the hands of a practitioner, that channel energy flow within the body to promote healing and reduce pain. This technique is normally carried out in silence and studies have shown that Reiki can have a positive impact by reducing anxiety, improving mood, enhancing sleep as well as the physical benefits associated with this practice.
At some point you are likely to recognize that your body and mind need some help to be at their best; then you should not hesitate to visit Empowering Wellness for a sports massage and Reiki at our Burleigh clinic.