Remedial Massage Clinic in Burleigh Heads & Gold Coast
Are you looking for the the best remedial massage in the Gold Coast, Burleigh Heads?
All our therapists at our Burleigh Massage Clinic are profoundly trained and fully accredited, with over 10 years of experience. They are passionate about what they do and professionally trained to produce results. Our Massage therapists at Empowering Wellness Burleigh Heads will listen to your needs and perform a tailor-made massage treatment combining several techniques.
Whether you need help with subacute or chronic pain, tightness, sore muscles, poor circulation, tension headaches, soft tissue injuries, high blood pressure, or simply need some peaceful time to slow down and relax, feel confident to choose our Burleigh, Gold Coast massage clinic today. Call us!
Remedial Massage and Healing therapies:
Your choice of treatment or combination of treatments.
30 min $ 50.-
45 min $ 75.-
60 min $ 90.-
90 min $ 120.-
Private Health Fund Claim on the spot.
Call us on 07 55359833 for specific treatments so we can recommend the best practitioner for you or:
FREE PARKING with no time limit.
Deep Tissue Massage
Deep tissue massage in Burleigh Heads involves the application of sustained pressure with slow, deep strokes. It targets the inner layers of the muscles and connective tissues.
Remedial deep tissue massage is an effective way to treat lack of circulation, injuries, aches and pains in your body, as well as providing stress relief and relaxation. It is a varied therapy and combines a number of different techniques such as trigger points, myofascial release and lymphatic drainage techniques to work on damaged or sore muscles, soft tissue or joints
Myofascial release
The technique focuses on pain believed to arise from myofascial tissues: the tough membranes that wrap, connect and support your muscles.
Relaxation Massage
Relaxation massage is a therapeutic treatment incorporating several different techniques to not only relax but rejuvenate the whole body. This technique is great for those wishing to reduce stress, anxiety or take time out. Essential oils can be added to the oil for a complete experience. The use of essential oils is applied to enhance your treatment.
Manual Lymphatic Drainage
Manual Lymphatic massage (MLD) is a treatment that increases the flow of lymph and reduces toxins in your body whilst helping to stimulate your immune system. Talc is used instead of oil and the pressure is very light. This treatment is gentle but powerful, can help to reduce edema, chronic pain, cellulite and regenerates tissues.
Sports Massage
Running, Surfing, Cycling or any sports injury?
Sports massage is specifically tailored to different sports and sporting injuries. It is designed to help athletes before, during and after training. Our Sports Massage in Burleigh Heads Empowering Wellness is useful for anyone who exercises to increase flexibility, prevent injuries and help with healing after a sports injury.
It is true that sometimes this kind of treatment is not exactly relaxing, since we are working deeply into the tissue to promote healing, however our professionaly trained massage therapists will listen to your needs and create a tailor made treatment just for you. It will be your choice of intensity and depth, so you can also relax and allow your whole body to enjoy the experience.
physiotherapy, kinesiology, Yoga, and counselling are among the services we offer. For further information, please contact us.
Trigger point Therapy
When utilising Trigger point therapy our Massage qualified practitioners at Burleigh Heads will apply pressure and release techniques to deactivate specific points in the muscle fibres. When applying this pressure, the aim is to find a connection or "referral" to another area of the body, allowing the root cause of the issue to be released ensuring the complaint is resolved. A common example is a trigger point in the neck which relieves headaches. Our deeply skilled therapists will be able to find these trigger points, even without the patient knowing the complaint is actually originated there or mentioning it before the treatment.
Trigger Point Therapy is a completely safe treatment that can alleviate conditions such as muscle strains, headaches, shoulder injuries, joint sprains, tight muscles, neck pain and general muscle pain.
Foot Reflexology
Reflexology is a very relaxing treatment that helps to reduce tension and leads to a sense of well-being. Massage techniques are applied to the reflex areas on the soles of the feet that are linked to organs of the body. The therapists aim is to improve and restore the functions of the body. This 6o min treatment concludes with a calming foot massage.

Pregnancy Massage
Pregnancy massage is customised to the needs of pregnant women. It aims to relax tense muscles, improve circulation and ease those aching sore spots. Plus it also improves mood, lowers stress levels and reduces swelling. The therapist will ensure your comfort by using the specially designed pregnancy mat or adjusting the body to the side-lying position with plenty of cushions to ensure mother and baby are safe

Energy Healing modalities
Head / Scalp / Facial Acupressure
Head and Scalp massage is the ultimate treatment in stress relief. A 30 minute treatment that relaxes not only the head but the whole body. Acupressure points are stimulated along with gentle soothing strokes. This is great for relieving headaches, sinus problems and TMJ pain.
Craniosacral therapy
Cranio-Sacral therapy helps with headaches, migraines, sinus issues, assists in neck, lower back, hip, legs issues related to traumas or not, with gentle and deeply relaxing hands-on techniques.
REIKI
Forms of complementary and alternative therapies, to support the patient's Mental, Emotional and Spiritual aspects. Our deeply trained therapists have over 20 years of experience. You can combine it with body work (hands-on massage) as well.
Access Consciousness
"Running the Bars" is a non-invasive process where the facilitator lightly touches each point on the head to release the energy and clear blockages about money, control, creativity, body awareness, feeling of connection, and wellbeing.
Genome Healing
Physical imbalances start at the level of Consciousness. When our thinking and feeling has gotten out of alignment with the truth of our soul, we need to correct the spiritual and emotional imbalances before the physical can regenerate. Genome Healing will take you inside your body, communicating with your organs and body systems directly for the purpose of healing. This modality also helps to transform your life issues and challenges into possibilities and success.
In a session your are taken into your organs and body and allow them to speak to you through your voice.
I am sure you are aware we have a lot of traumas and negative information stored in our cell memory.
You will become your own organ, get in touch with the traumas and negative information stored in them, clear all that and also clear it on an ancestral level.
We also bring a new blueprint in the organ or body which then will shift to optimal function and uncreate the traumas. This process allow you to be aware of the cause then let go. We also use secret geometry and secret numbers to enhance further transformation.
The practitionner is NOT the Healer, YOU are! We just assist you to access your self-healing power.
Note: This is not a Touch-on or Hands-on modality or Hypnotherapy session. You will be aware at all time, seating comfortably and just have a amazing conversation followed by instant transformation. It's easy, fast and often fun!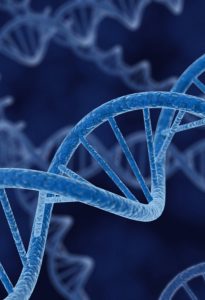 massage-and-healing
Treatment Prices
Your choice or combination of Remedial Massages and Healing therapies:
30 min $ 50.-
45 min $ 75-
60 min $ 90.-
90 min $ 120.-
Private Health Fund Claim on the spot.
All our professional massage therapists are trained in a variety of techniques.
Call us on 07 55359833 for specific treatments so we can organise the best day for your appointment or:
Location: Burleigh Heads, Gold Coast. Nearby suburbs: Palm Beach, Miami, Mermaid, Tallebudgera, Varsity Lakes, Robina, Mudgeeraba, Reedy Creek, Elanora, Currumbin, Tugun, Merrimac, Clear Island Waters and Broadbeach.
FREE PARKING
Gift Certificates available all year round.
Make someone you love very happy…
Who doesn't love a massage?
Massage FAQ
How long can a treatment take?
Your choice of 30, 45, 60 or 90 minutes.
Ideally a 60 minute massage will allow the practitioner to work your whole body in a holistic way.
What kind of massage will I receive?
It is always your choice. All our massage therapists are profoundly and professionally trained, therefore they are able to apply the techniques that will most improve your particular condition. They will check the amount of pressure you feel most comfortable with and the kind of treatment you need the most.
You can combine or choose between the following massages in Burleigh or Gold Coast:
Relaxation Massage
Remedial Massage
Sports Massage
Deep Tissue
Myofascial release
Craniosacral therapy
Manual Lymphatic drainage
Bliss Massage with aromatherapy
Bio-Energetic Body Work
Can I combine Massage with Chiropractic care?
Sure!
Chiropractic care and Massage work fantastically together. If you feel your muscles are very tight, then a massage prior to your Chiropractic adjustment will benefit you importantly. The soft tissue will be softer and therefore the Chiropractic adjustment will go deeper and usually last even longer, since your body will receive it effortlessly.
On the other hand, a Remedial Massage session after your Chiropractic manipulation will bring you to a blissful state, feeling absolutely relaxed.
You can combine your massage treatment also with Applied Kinesiology, Neuro-emotional Technique (NET) or even Acupuncture.
What are the benefits of a professional Massage?
If you frequently deal with symptoms like joint pain, backaches or sore muscles, a professional Massage can be an effective and natural treatment option. Sometimes the benefits of this treatment can be underestimated, however a professional and knowledgeable Massage at Empowering Wellness Burleigh:
Reduces Stress
Improves Circulation
Increases Flexibility
Reduces Inflammation
Reduces Fatigue
Boosts Athletic Performance
Restores Mobility to Muscles
Feelings of Rejuvenation
Can Massage help with Circulatory issues?
At Empowering Wellness Burleigh Heads on the Gold Coast, we believe in Natural Therapies to achieve wellness.
Massage stimulates circulation in the tissues involved and promotes substance exchange between the cells, in this way it:
Aids in reducing the venous fluid back toward the heart;
Dilates blood vessels which can decrease blood pressure;
Causes contractions of the heart to be more forceful and complete;
Stimulates blood through the heart faster, thereby getting blood and nutrients to the cells faster;
Has a normalizing effect on the ANS, which is beneficial to the heart;
Improves general circulation, as blood passes more rapidly through the tissue being massaged.
This treatment is also known to assist the flow of lymph throughout the body, thereby assisting the immune system to prevent disease, reducing edema and even reducing scar tissue.
What conditions can Remedial Massage release?
Muscle tightness
Sports injuries
Lack of energy
Back pain
Sciatica
Neck pain
Headaches
Tension and migraine
Discomfort due to falls
Frozen shoulder
Arthritis and joint pain
Vertigo and dizziness
Healthy pregnancy
Organ function
Athletic performance
Gift Vouchers?
Absolutely!
Gift vouchers are available:
at our Clinic, 1846 Lower Gold Coast Highway, Burleigh Heads, Gold Coast.
through phone (07) 5535 9833
through email, [email protected]
Where can I park?
We have our own FREE PARKING area at our clinic in Burleigh Heads, Gold Coast, so you can be worry free during your session.
Free parking at Burliegh! How can it get any better than this!
Can I book a massage online?
Yes! Very easily! Just follow the link and choose the time and date that will most suit you!
See you soon!